Difference between revisions of "Import DXF"
Jump to navigation
Jump to search
---
Revision as of 23:32, 20 August 2008
This page describes how to import file in DXF format into GRASS using wxGUI. DXF usually contains more layers. You can convert DXF file to multi-layered GRASS vector map or import selected DXF layers as separated (single layer) GRASS vector maps.
Convert DXF layers to multi-layered GRASS vector map
Run
File -> Import vector map -> DXF import

or from command-line
v.in.dxf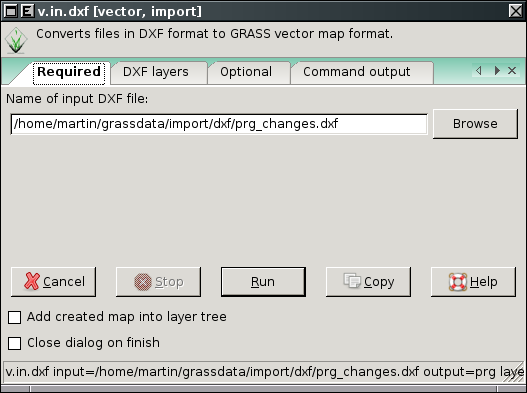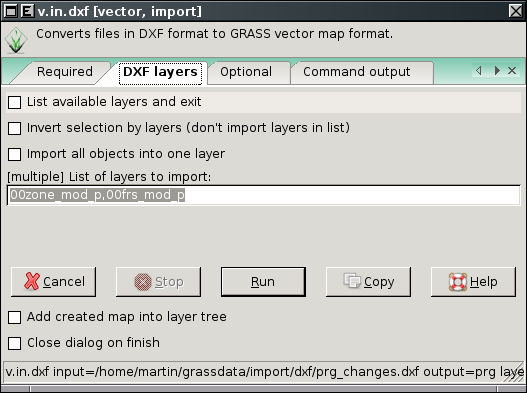 Convert DXF layers to separete GRASS vector maps