Difference between revisions of "Talk:GRASS Community Sprint Portland 2014"
Jump to navigation
Jump to search
m

Line 13:
Line 13:





=== Individual reports ===

=== Individual reports ===

==== Stefan Blumentrath ====

==== Stefan Blumentrath ====

* ...

*

..






==== Vaclav Petras ====

==== Vaclav Petras ====
---
Revision as of 21:28, 14 September 2014
Reports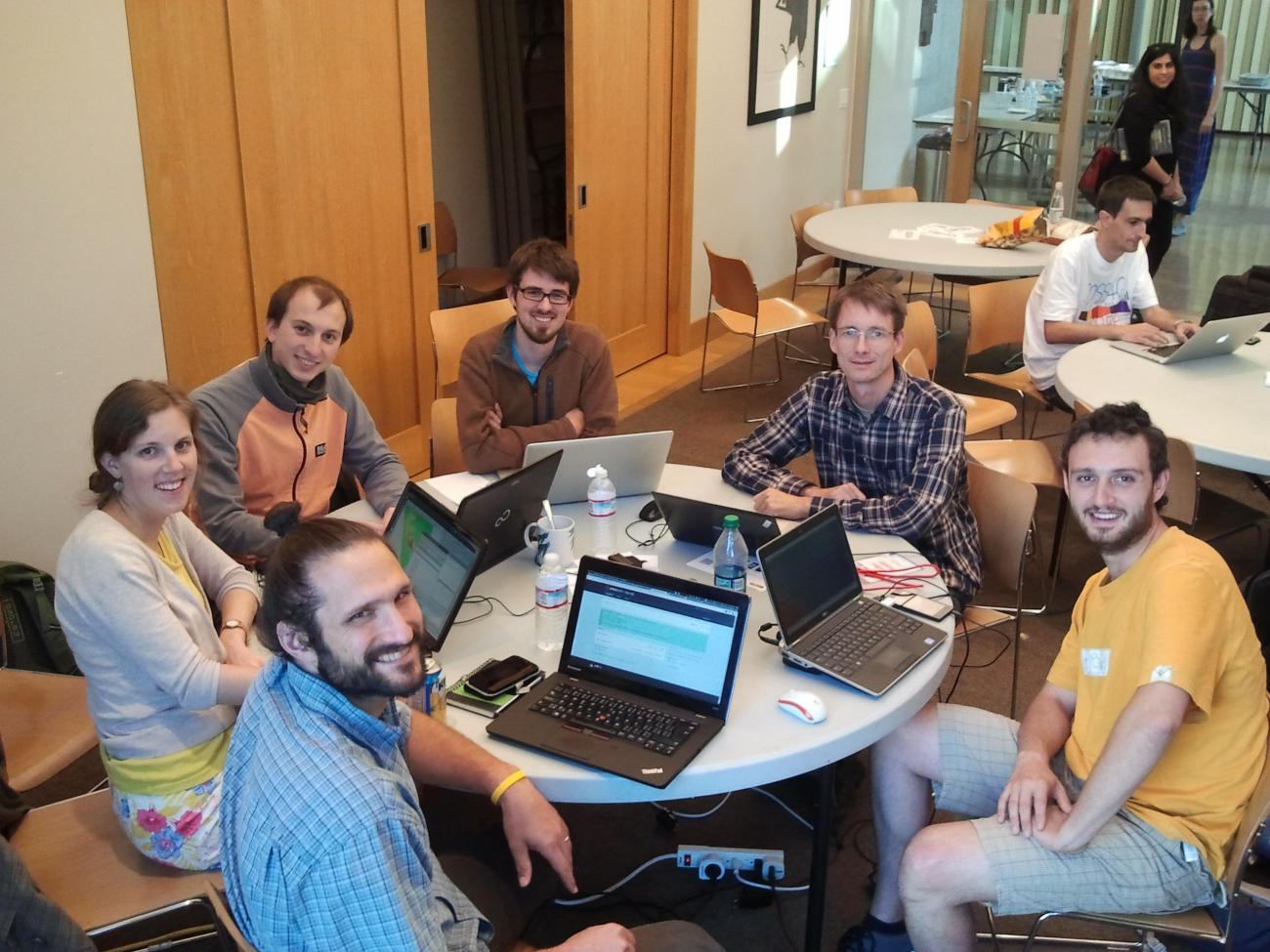 GRASS GIS 7 sprint team at FOSS4G 2014, Portland (OR), USA
Overall
heavy backporting to release_branch70 activity
...
Individual reports
Stefan Blumentrath (remote)
attended such an event for the first time and had a great deal of fun!
wrote manual page for t.remove (and started working on t.unregister)
found out that writing manual pages can be very instructive and helps understanding details of the respective modules as well as it gives a deeper insight into the TGIS concept in general
can recommend the experience to other users and is looking forward to a next occasion
will continue working on the other manual pages as time permits
Vaclav Petras
Anna Petrasova
Jarrett Keifer
r.viewshed test added for testsuite [trac r61930]
backport of i.modis.qc: Added Internal Climatology for MOD09CMG and MYD09CMG [trac r61937]
Eric Goddard
manual pages for t.vect.import/export
winGRASS: MS runtime installation - investigation why it fails [trac r61911]
Overall Code Sprint page
See http://wiki.osgeo.org/wiki/FOSS4G_2014_Code_Sprint
Press release
...