Unleash the power of GRASS GIS at US-IALE 2017
Jump to navigation
Jump to search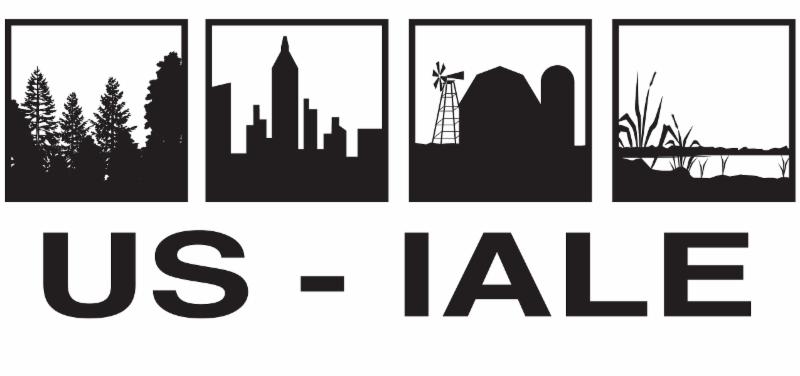 This is material for US-IALE 2017 workshop Unleash the power of GRASS GIS at held in Baltimore April 9, 2017. This workshop introduces GRASS GIS and processing capabilities relevant to landscape ecology.
GRASS GIS introduction
Here we provide an overview of the GRASS GIS project: grass.osgeo.org that might be helpful to review if you are a first time user. For this exercise it's not necessary to have a full understanding of how to use GRASS GIS. However, you will need to know how to place your data in the correct GRASS GIS database directory, as well as some basic GRASS functionality. Here we introduce main concepts necessary for running the tutorial:
Setting up GRASS for the tutorial
GRASS uses unique database terminology and structure (GRASS database) that are important to understand for the set up of this tutorial, as you will need to place the required data (e.g. Location) in a specific GRASS database. In the following we review important terminology and give step by step directions on how to download and place you data in the correct location.
Important GRASS directory terminology
A GRASS database consists of directory with specific Locations (projects) where data layer are stored
Location is a directory with data related to one geographic location or a project. All data within one Location has the same coordinate reference system.
Mapset is a collection of maps within Location, containing data related to a specific task, user or a smaller project
Creating a GRASS database for the tutorial
You need to create a GRASS database with the Mapset that we will use for the tutorial before we can run the FUTURES model. Please download the GRASS Location for the workshop, noting where the files are located on your local directory. Now, create (unless you already have it) a directory named grassdata (GRASS database) in your home folder (or Documents), unzip the downloaded data into this directory. You should now have a Location futures_ncspm in grassdata.
Launching and exploring data in GRASS
Now that we have the data in the correct GRASS database, we can launch the Graphical User Interface (GUI) in Mapset practice1. The GUI interface allows you to display raster, vector data as well as navigate through zooming in and out. Advanced exploration and visualization, like many popular GIS software, is also possible in GRASS (e.g. queries, adding legend). The print screens below depicts how you can add different map layers (left) and display the metadata of your data layers.
GRASS functionality
One of the advantages of GRASS is the diversity and number of modules that let you analyze all manner of spatial and temporal. GRASS GIS has over 500 different modules in the core distribution and over 230 addon modules that can be used to prepare and analyze data layers.
| Prefix | Function | Example |
| --- | --- | --- |
| r.* | raster processing | r.mapcalc: map algebra |
| v.* | vector processing | v.clean: topological cleaning |
| i.* | imagery processing | i.segment: object recognition |
| db.* | database management | db.select: select values from table |
| r3.* | 3D raster processing | r3.stats: 3D raster statistics |
| t.* | temporal data processing | t.rast.aggregate: temporal aggregation |
| g.* | general data management | g.rename: renames map |
| d.* | display | d.rast: display raster map |
Command line vs. GUI interface
GRASS modules can be executed either through a GUI or command line interface. The GUI offers a user-friendly approach to executing modules where the user can navigate to data layers that they would like to analyze and modify processing options with simple check boxes. The GUI also offers an easily accessible manual on how to execute a model. The command line interface allows users to execute a module using command prompts specific to that module. This is handy when you are running similar analyses with minor modification or are familiar with the module commands for quick efficient processing. In this workshop we provide module prompts that can be copy and pasted into the command line for our workflow, but you can use both GUI and command line depending on personal preference. Look how GUI and command line interface represent the same tool.
Task: compute aspect (orientation) from provided digital elevation model using module r.slope.aspect using both module dialog and command line.
How to find modules? Modules are organized by their functionality in wxGUI menu, or we can search for them in Search modules tab. If we already know which module to use, we can just type it in the wxGUI command console.

Computational region
Computational region - is an important raster concept in GRASS GIS. In GRASS a computational region can be set, subsetting larger extent data for quicker testing of analysis or analysis of specific regions based on administrative units. We provide a few points to keep in mind when using the computational region function:
defined by region extent and raster resolution
applies to all raster operations
persists between GRASS sessions, can be different for different mapsets
advantages: keeps your results consistent, avoid clipping, for computationally demanding tasks set region to smaller extent, check your result is good and then set the computational region to the entire study area and rerun analysis
run g.region -p or in menu Settings - Region - Display region to see current region settings
GRASS 3D view
We can explore our study area in 3D view.
Add elevation_30m and uncheck or remove any other layers.
Zoom to an area around Asheville and in Map Display select Various zoom options - Set computational region extent from display. Switch to 3D view (in the right corner on Map Display).
Adjust the view (perspective, height, vertical exaggeration)
In Data tab, set Fine mode resolution to 1 and set landuse_2011 as the color of the surface.
When finished, switch back to 2D view.
Raster and vector analysis
Landscape structure analysis
Lidar data processing
Spatio-temporal data handling and visualization
Scripting with Python
Scripting with R