Difference between revisions of "GRASS GIS Community Sprint Bonn 2018"
Jump to navigation
Jump to search
Line 163:
Line 163:

|-

|-

|2

|2

|Helmut Kudrnovsky

|Helmut Kudrnovsky

|Austria

|Austria

|-

|-
---
Revision as of 19:35, 28 February 2018
The GRASS GIS community will join the general OSGeo Code Sprint at BaseCamp in Bonn, following the annual FOSSGIS conference (German Speaking OSGeo Local Chapter conference in Bonn, Germany)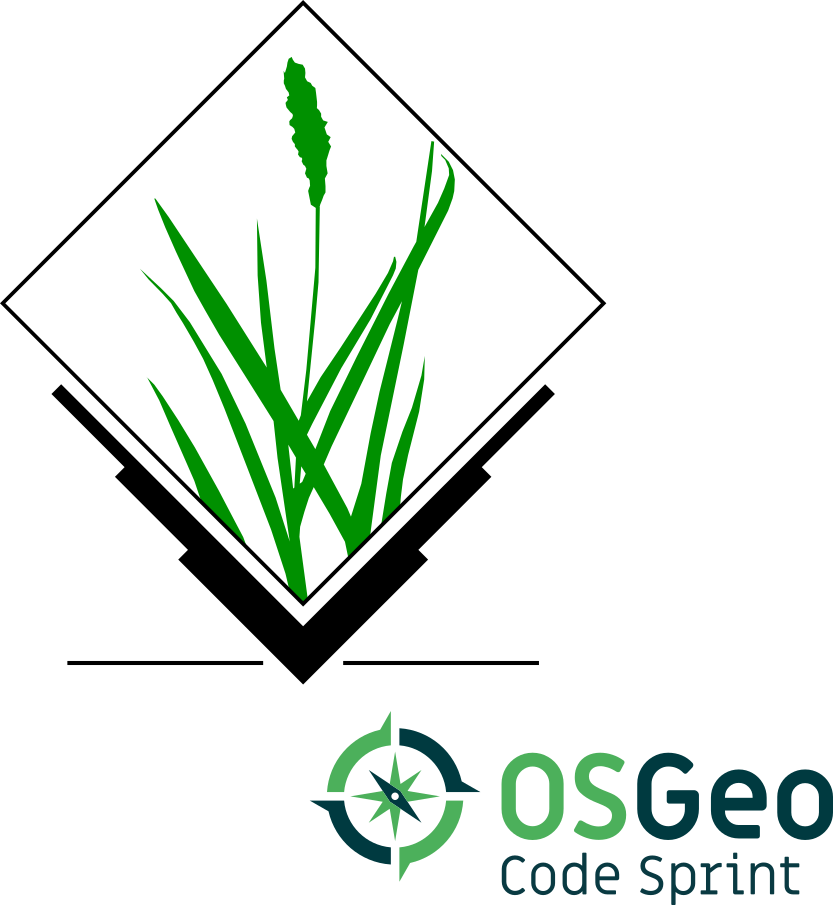 Timing, Venue
OSGeo Code Sprint: March 18 - 25, 2018 at BaseCamp. Bonn, Germany.
Sponsors
Please check more info on the Bonn Code Sprint 2018 here.
We also welcome direct financial contributions to help reducing travelling and accommodation expenses for GRASS developers with far arrival If you are interested to sponsor the GRASS Community Sprint, please read about
sponsoring the GRASS project at http://grass.osgeo.org/donations
Note that it is also possible to buy a round of beer for the developers with a quick click using the PayPal "Buy [pizza/beer/...] Now" button

For any questions, please contact Markus Neteler <neteler at osgeo.org>. Any surplus at the end of the event will be turned over to the GRASS GIS project.
This GRASS GIS Community Sprint is a great occasion for you to support the development of GRASS. With your contribution you'll enable more developers to meet. The community sprint is an important opportunity for the GRASS developers to discuss and collaboratively resolve bugs, plan the direction for the project and work on new features. Please see below for the more detailed agenda. The developers and contributors are donating their valuable time, so it would be great if in-kind funding can be made available from within the community to cover out-of-pocket expenses. All of the work that takes place at the community sprint will be directly contributed back into the GRASS project to the benefit of everyone who uses it. This Bonn event is especially interesting since important OSGeo projects come together!
Agenda - What we plan to do
Move to Git
Choose among different options: OSGeo Git, Github, GitLab
Participants are invited to study Git in advance :-)
New website
Choose among different options: Wordpress, Sphinx, ... ? At time we want to explore a docker based WP installation.
Integration with QGIS Processing
After some intensive discussions the decision of the QGIS devs is to continue with the "Processing" support (see summary email by P Cavallini)
Action item: update the GRASS GIS processing provider. A boilerplate could be the new SAGA processing provider.
Port wxGUI to wxPython 4
Finish porting wxGUI code to the new wxPython 4
It also includes porting code to Python 3
Finish the full Python 3 support
Includes also wxGUI support for wxPython 4
...
Planned participation
For organizational reasons, please additionally register at: https://wiki.osgeo.org/wiki/OSGeo_Code_Sprint_2018#Participants <<--- important!
In person
Please add your name here or contact Luca Delucchi <lucadeluge at gmail com>:
| | | | | | | | |
| --- | --- | --- | --- | --- | --- | --- | --- |
| No | Participant | Country | Arrival | Departure | Topic | T-Shirt | Notes |
| 1 | Markus Neteler | Germany | 18.3. | 25.3. | Migration to git discussion, GRASS GIS 8, new GRASS GIS startup | M | |
| 2 | Martin Landa | Czech Republic | 18.3. | 25.3. | Migration to git discussion, website discussion, GRASS GIS 8 | L | |
| 3 | Stefan Blumentrath | Germany/Norway | 20.03. | 25.03. | Flexible | L | |
| 4 | Veronica Andreo | Argentina/Netherlands | 18.3 | ??.?? | TGRASS, Documentation, website discussion | S | |
| 5 | Luca Delucchi | Italy | 18.3 | ??.?? | Migration to git discussion, TGRASS, testsuite, website discussion | L | |
| 6 | Moritz Lennert | Belgium | 18.3 | 21.3 | Migration to git discussion, website discussion, GRASS 8, new GRASS GIS startup, work on OBIA addons, ... | M | |
| 7 | Markus Metz | Germany | 18.3. | 22.3. | Migration to git discussion, website discussion, GRASS 8, new GRASS GIS startup | M | |
| # | ... | | | | | | |
Via IRC chat
(IRC is a nice archaic chat system, see IRC)
Individual Preparation
Photos
We have to remember to take at least one group photo! :-)
Reports
See Talk:GRASS_Community_Sprint_Bonn_2018
FAQ
Is the GRASS Community Sprint just a coding event?

It is mainly a coding and documentation event. It is a working session for people who are already participants in the GRASS project and/or are committed to improving the GRASS project.
On demand we can do some presentations of current working GRASS implementation and new upcoming features to spread the idea of Open Source GIS software

Is the GRASS Community Sprint for developers only?

No: anybody can help, with testing, checking out bugs and fixes, documentation and more.

Where can I get help and more information about the community sprint?