Difference between revisions of "Stereoscopic analysis"
From GRASS-Wiki
 

(4 intermediate revisions by 2 users not shown)
Line 49:
Line 49:
 

== See also ==

 

== See also ==

 
 
 
+
 

* The [[Stereo anaglyphs]] wiki page

 

* The [[Stereo anaglyphs]] wiki page

−

* [http://www.crssa.rutgers.edu/courses/airphoto/airphoto7/ Principles of Photogrammetry: Stereoscopic Parallax]

 
−

* [https://github.com/nasa/StereoPipeline nasa/StereoPipeline]: The NASA Ames Stereo Pipeline is a suite of automated geodesy & stereogrammetry tools designed for processing planetary imagery captured from orbiting and landed robotic explorers on other planets

 
−

* [http://www.efoto.eng.uerj.br/en e-Foto] is a free educational digital photogrammetric workstation (Mac, Linux, Windows; GNU GPL)

 
−

* [http://hugin.sourceforge.net/ Hugin] (stiches images together into panoramas) and [http://hugin.sourceforge.net/docs/manual/Autopano-sift-C.html Autopano tools] (finds control points in overlapping image pairs)

 
 
 
 
+
 
+
 
+
 
+
 
+
 
+
 
+
 
+
 
+
 
 
 

[[Category: FAQ]]

 

[[Category: FAQ]]
---
Latest revision as of 03:10, 9 August 2020
GRASS 5
Creating a DEM from overlapping images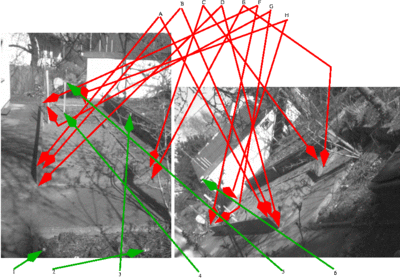 There is some old GRASS 5 software in
which does this job. It awaits integration into GRASS 6+.
Tutorial: http://grass.osgeo.org/gdp/stereo-grass/index.html
GRASS 6
Viewing existing data as stereo 3D
The d.anaglyph addon module provides an easy way to create 3D anaglyphs and stereographs. It uses the m.nviz.image module to render two viewpoints, then from those two images composes the 3D image into a single PNG file. In time it should be possible to port this functionality into NVIZ itself.
---
Anaglyph
---
Stereogram
---
"Free-view" Stereogram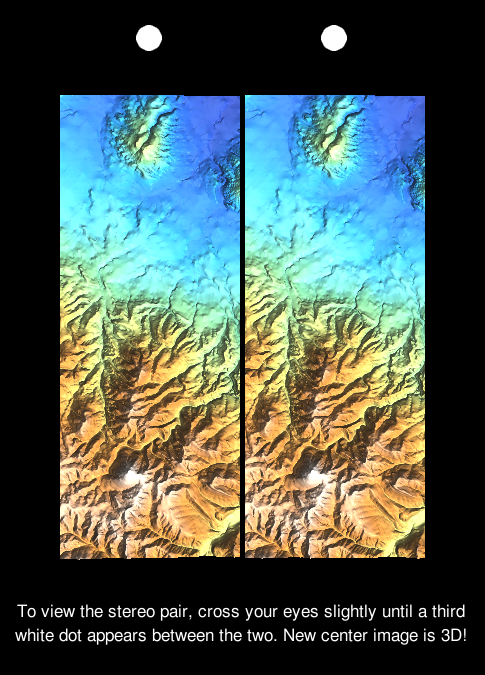 See also
Visualization:
Other approaches:
Other software: