GRASS GIS Birthday
Jump to navigation
Jump to search
29 July 1983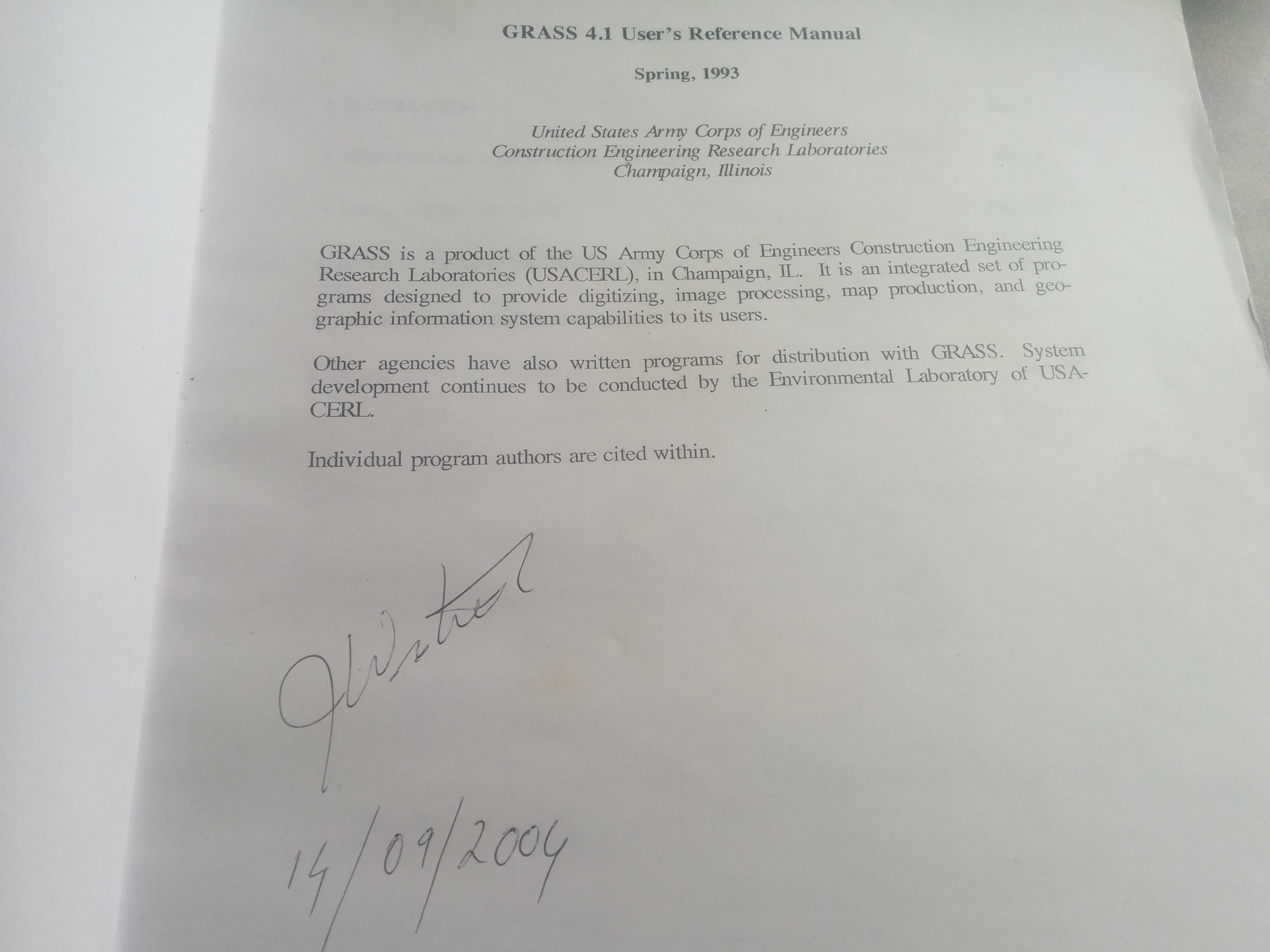 The first user manual for (what would become) GRASS GIS titled "GIS Version 1 Reference Manual" was published by J. Westervelt and M. O'Shea, on 29 July 1983. Jim Westervelt began work on what would become GRASS GIS earlier through his master's thesis, but the publishing date of the first user manual is the celebrated birth date of GRASS.
37th Birthday
launched new website
Celebrated through a Zoom online gathering, on 2020-07-29.
30th Birthday